Category: Baseball, Hockey
Year of Induction: 2018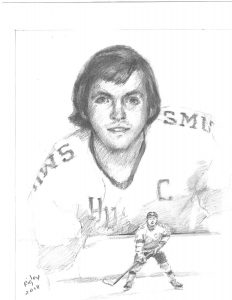 Bob and Doug Chase are identical twins who excelled in both hockey and baseball.  Their hockey skills complimented one another, as Doug was a smooth, playmaking center, while Bob was a hard-nosed power forward.
Together, in 1968, they led the Newcastle Bantams to a Provincial championship while also members of the team that captured the Canada Games championship.  In 1971 they led the Newcastle Midgets to a provincial crown.  In his grade 12 year, Bob led the Moncton Junior Beavers to an Atlantic championship and was selected a tournament All Star.
From 1972-74 the "Chase twins" starred for Cornwall in the Quebec Major Junior League.  The next year they returned home to join the Chatham Ironmen in the North Shore Hockey League.
At this point their careers diverged.  Although drafted by the Chicago Cougars, Bob opted to join the RCMP, where he served 29 years, remaining active on various hockey and baseball teams.  Doug attended Saint Mary's University from 1975-79.  He captained their hockey team and was a three-time AIAU All Star while leading the Huskies in many offensive categories.  In 1977, they advanced to the CIAU championships in Edmonton.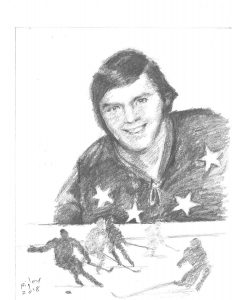 In baseball, they led the 1970 Newcastle Midgets to a Maritime Championship.  Bob went on to play fastball for the Nelson Juniors who captured two provincial titles and represented NB at the nationals.  Doug stuck to baseball, toiling two years with the Chatham Junior Ironmen, a year with the Newcastle Juniors and a year with the Tracadie Seniors.
As most of their athletic successes were achieved together, it is fitting for them to be inducted together into the Miramichi Sports Wall of Fame.